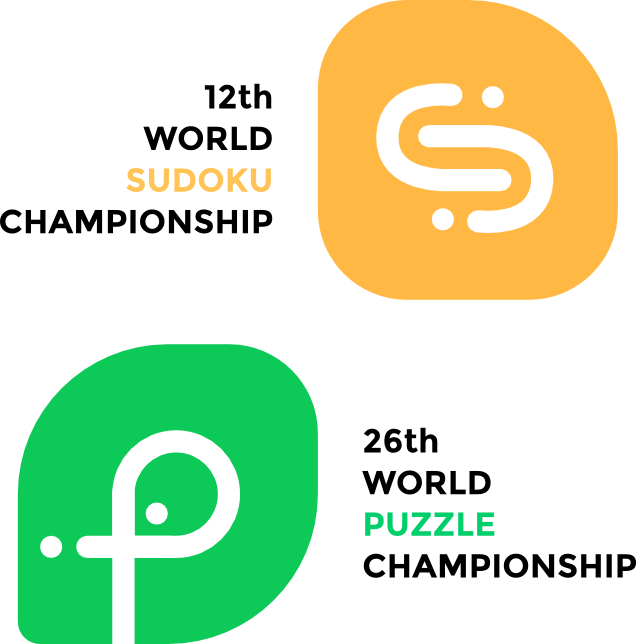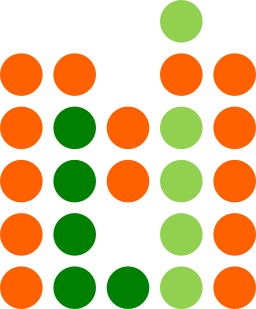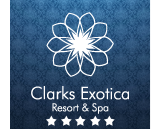 Click here to know more

Logic Masters India thanks all the contributors involved in making this a special and successful event. Here are some notable mentions.

Firstly, thanks to the WPF and its Members for giving LMI the opportunity to host these prestigious events.


Logistics:
Hotel Clark's Exotica Resort & Spa: Clark's Exotica provided a great venue to host the Championships, with top notch rooms, service and food quality, and also a competition hall that adequately fit all the requirements of the Championship. The hotel staff also deserves a mention for timely assistance with seating arrangement changes, food requirement changes and flexibility of timings in using the facilities.


Anne's Studio: The Clark's Hall had just one issue and this was the lighting. Thankfully Anne's Studio partnered with us to offer a good alternative in lighting, and also professional Audio Visual equipment that carried the needs of the event and also the sub-events like the GP Finals.


Printo: Our Print partners, Printo, worked night and day to get all the prints ready for the Championship. They used 4-5 of their offices together for our needs, and covered all the varied printing requirements that arise in such a huge event week.


India Forms Centre: IFC were our partners for goody bags, books, etc. All of these had professional, personalized and customized designs which were only possible with the help of a clever and able team at IFC with our organizer Sumit Bothra acting as an effective liaison getting everything done smoothly.



Puzzles, Ideas, Puzzle related work, Testing:

Ram Kumar for the WSPC Logo design and also design work for T-shirts and other goodies.


LMI thanks all the authors who provided puzzles for the event, the eight-person team of Amit Sowani, Ashish Kumar, Deb Mohanty, Prasanna Seshadri, Rajesh Kumar, Rakesh Rai, Rohan Rao and Swaroop Guggilam. We had a very high number of top quality puzzles at the WSC and WPC because of the contributions from these talented Indian authors.


A lot of credit should also go to the volunteers who helped out tirelessly through long days and nights of checking answer sheets and cutting and sticking scratch labels for the DWBH round and also other things like putting together and handing out kit bags, etc. Thanks to Tejal Phatak, Pooja Bansal and her sister, Khaidem Sandip Singha, Ruqaiyyah Abuwala, Sai Karthik Burra, Anubhav Balodhi, R Kumaresan, Ravichandran, Goutham Kumar, Thejus Ashwath, Riyana Rasheed, Vishnu Gopakumar, Anithra P and Vivek Jain.


There were some great ideas presented to us in the Innovations contest we had conducted on the WSPC website. While prizes were given for the best ones, we are thankful for all the ideas presented here. As a noteworthy mention, Rauno Parnits's Kashmir Carpet idea provided an inspiration for the subsequent team round with the same name. Also, Vietnam's Thinh Van Duc Lai provided a submission after the Innovations contest concluded, Partiti, which was also used in the Innovations round.


We had an illustrious list of testers for the WPC who all chipped in to test the massive amount of puzzles. A big thanks to Zoltan Horvath of Hungary, Yuhei Kusui of Japan, the entire Polish puzzle team (!) and Branko Ceranic of Serbia for their significant support in testing all the puzzles and providing useful feedback which helped us avoid broken puzzles and also improve on difficulty and other factors.


A Special Thanks to Hendrik Hardeman for his support behind the scenes as a calming and reliable presence, and at the forefront as a special guest motivating the organizing team.

United We Stand Evening Event:

As a tribute to the various countries participating in the WPC and their respective cultural backgrounds, Logic Masters India held an event called United We Stand, bringing in contributions from authors from various countries. This event used puzzles that were culture/language specific, as an antithesis to the WPC, in order to provide an entertaining contrast and facilitate International teamwork. LMI thanks the following authors for their contributions to this unique event:

Svetlozar Stefanov (Bulgaria)
Shiyu Chen (China)
Yanming Mi (China)
Jinbo Xie (China)
Zoltan Horvath (Hungary)
Rakesh Rai (India)
Gabriele Simionato (Italy)
Yuhei Kusui (Japan)
Vladimir Portugalov (Belarus)
Serkan Yurekli (Turkey)
Choi (Korea)
Branko Ceranic (Serbia)

SPECIAL THANKS TO Hendrik Hardeman for creating multiple language puzzle and for coordinating the high-level puzzles.

SPECIAL THANKS TO Thomas Snyder (USA) for providing material for English-based countries, UK and USA and for providing useful inputs on the ideas and concept.



Others:

Rajashekar Sampangi for efficient camerawork through the Championships and assistance with other Logistical requirements.


Nrityabhushan Amruta Jagam and her team of Divija, Anisha, Madhurika and Kavya, the performers of the Bharatnatyam dance which took the audience through a series of stories and thoughts depicted over the course of the dance movements and gestures.


Finally, a big thanks to all the participants who attended the event. As always, there was great cooperation, adherence to instructions and respect for the schedule, which are all essential for an event of this magnitude.